Please enter search criteria
Item Count:
0
Sub-Total:
$0.00
Normal Shipping Policy
We offer a variety of delivery and pickup methods for you to choose from. Simply select from one of the options below when you place your order. Orders are processed and shipped from our main store located on the campus of Western Illinois University during normal business hours Monday - Friday. Orders received on weekends or holidays will be processed on the next business day.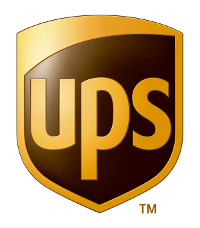 UPS
Orders processed and fulfilled after 10:00am CST will be shipped the next business day.
UPS will NOT be able to deliver to a P.O. Box address.
Overseas shipping will incur additional handling charges of varying amounts depending on what country the order is being shipped to.
Modified Pickup policy at Macomb Campus
Bookstore is located in the University Union on the ground floor.


9 a.m. – 4:00 p.m. Monday - Friday. You will need to go to the Beu Health Center to obtain a Day Pass before you come to the Bookstore.

The University Union is also closed for normal business. When you arrive at the Union call the Bookstore at (309) 298-1931 and we will bring you your books.

FREE
Pickup at Quad Cities Campus


Orders may be picked up at the Quad Cities Riverfront Complex Building C, 1st floor Students Services desk.

FREE

Items will available for pickup 5-7 working days from order placement.

Please call (309) 762-9481 before picking up your order to check availability.

Contact
Western Illinois - University Union Bookstore
1 University Circle
Macomb, IL 61455
309-298-1931
View Map
Follow Us